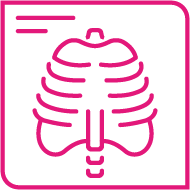 Ultrasound (Echography) Doppler
Make your appointment by clicking on the button below
Forbach
Medical diagnostic imaging
Medical imaging is certainly one of the fields of medicine that has made the most progress over the past twenty years. Recent discoveries and the precise identification of the lesion not only allow better diagnosis, but they also offer new hope for treatment for many diseases.
Life I Nova + has equipped its diagnostic centre with state-of-the-art equipment to better accompany their patients in their medical journey and assist doctors and medical experts to give the appropriate treatment and care to their patients, based on accurate scientific diagnosis.
Our medical imaging services include: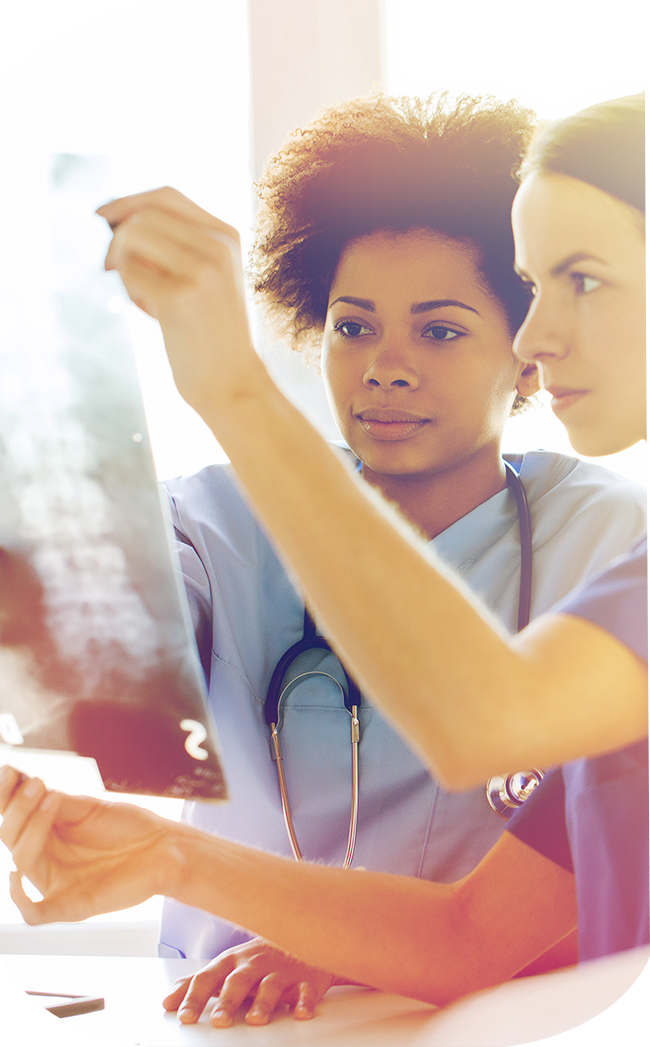 XRAY / Radioscopy
X-ray is a quick, easy exam that produces images of the structures inside your body using a small amount of radiation that passes through the body to capture a single image of your anatomy to assess injury (fractures or dislocations) or disease (bone degeneration, infections or tumors).
Scanner / CT Scan
Computed tomography is a non-invasive imaging technique that uses powerful computers to create three-dimensional and cross-sectional pictures of your body. CT scanners utilise X-rays and detectors to produce accurate images of your body's internal structures. Our CT scans are rapid, which means you will be on and off the scanner in a matter of minutes. CT scans provide anatomical details, such as the size and location of tumours, masses, infections, and injuries. The procedure is painless. Certain studies may require that the technologist injects a small amount of contrast agent into your arm to highlight special areas and visualise abnormalities.
Ultrasound (Echography) / Doppler
Ultrasound is a simple, safe, painless exam. With the use of a small transducer (probe) and ultrasound gel placed directly on the skin, high-frequency sound waves are sent from the probe through the gel into the body. The transducer collects the sounds that bounce back and a computer uses those sound waves to create images of the inside of your body.
This diagnostic imaging technique can be used to monitor a developing fetus, diagnose a variety of heart conditions, guide biopsies and more including gallbladder, heart, kidneys, liver, pancreas, and spleen.
The Doppler ultrasound uses high-frequency sound waves to measure the amount of blood flow through your arteries and veins. Vascular flow studies, also known as blood flow studies, can detect abnormal flow within an artery or blood vessel.
Opening Hours
Consultations, Emergency & Imaging : Mon – Sun : 8:00 AM – 8:00 PM
Laboratory: Mon -Sat : 6:30 AM – 8:00 PM
Address
Healthscape
Forbach, Mauritius
Open Hours
Laboratory : Mon-Sat: 6:30 AM – 3:00 PM
Address
Socota Phoenicia,
Sayed Hossen street,
Phoenix, 73408, Mauritius
Opening Hours
Consultations, Emergency & Imaging : Mon – Sun : 8:00 AM – 8:00 PM
Laboratory: Mon -Sat : 6:30 AM – 8:00 PM
Make your appointment by clicking on the button below
OUR EMERGENCY SERVICES ARE LOCATED IN:
-HEALTHSCAPE, FORBACH AND ARE OPEN
FROM MONDAY TO SUNDAY FROM 8:00 AM TO 8:00 PM
-CAP TAMARIN, TAMARIN AND ARE OPEN
FROM MONDAY TO FRIDAY FROM 8:00 AM TO 5:00 PM
-IN CASE OF EMERGENCY :
FORBACH: 260 81 81
Well-being &
Alternative Care
Medical, Surgery
& Maternity
Re-education &
Rehabilitation
Opening Hours
Consultations, Emergency & Imaging : Mon – Sun : 8:00 AM – 8:00 PM
Laboratory: Mon -Sat : 6:30 AM – 8:00 PM
Address
Healthscape
Forbach, Mauritius
Open Hours
Laboratory : Mon-Sat: 6:30 AM – 3:00 PM
Address
Socota Phoenicia,
Sayed Hossen street,
Phoenix, 73408, Mauritius
Opening Hours
Consultations, Emergency & Imaging : Mon – Sun : 8:00 AM – 8:00 PM
Laboratory: Mon -Sat : 6:30 AM – 8:00 PM